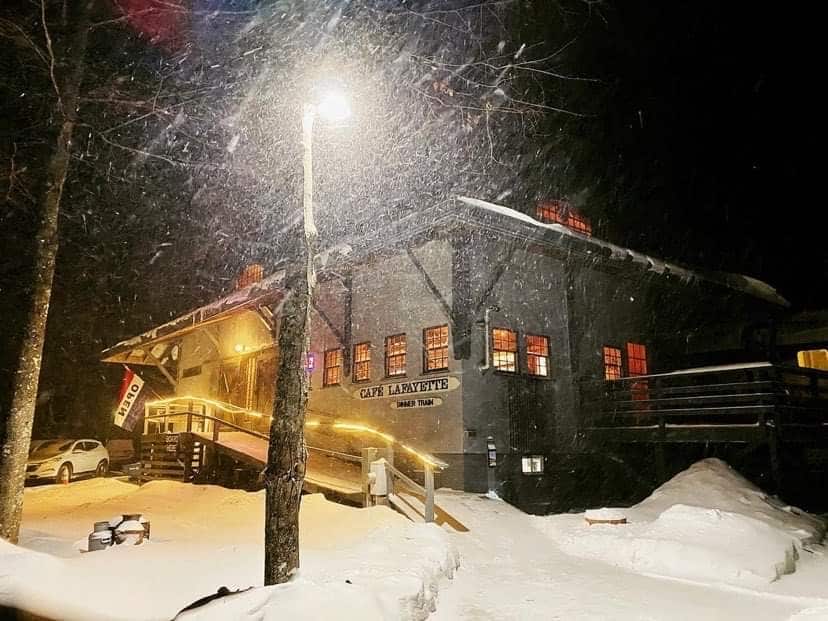 Hot  
Stuffed Dates $12.00
Chorizo and mascarpone stuffed, wrapped in prosciutto with a sweet tomato jam
---
Edamame $7.00
Steamed in shell and tossed with butter, salt and pepper. 
---
Street Corn  $10.00
Mexican street corn off the cob, adobo, Cotija cheese topped with green onions served with tortilla
---
Beer Battered Pub Fries $8.00
Baked, served with garlic aioli
---
Disco Fries$14.00
Our Classic pub fries topped with pork belly, Manchego cheese, crème fresh and pickled jalapenos
---
Jerk Shrimp$14.00
Battered shrimp, deep fried and served with a Jamaican jerk aioli
---
Baked Brie$12.00
Brie wrapped in phyllo dough, with raspberry and almond puree
---
Jalapeño Popper Bites $12.00
Deep fried, melted cheese balls stuffed with diced jalapeños and bacon, served with aioli
---
Seafood Stuffed Mushroom$12.00
Shrimp and crab stuffed button mushroom with bacon cream sauce
---
Chorizo Gnocchi$12.00
Chorizo sausage sautéed in a creamy parmesan sauce and tossed with fresh gnocchi and spinach
---
Birria Taco$12.00
Slow roasted adobo beef, Oaxaca cheese, onion served with adobo dipping sauce
---
Mongolian Short Rib$18.00
Braised beef short rib with House-Mongolian style Asian BBQ over wilted cabbage
---
Beef Wellington Bites$15.00
pastry wrapped filet bites with mushroom duxelle and cabernet peppercorn cream sauce
---
Lobster-Cargot  $19.00
Lobster baked in our house garlic butter and topped with melted Manchego Cheese
---
Bacon Wrapped Scallops  $19.00
Bacon wrapped U10 scallops served with a maple ginger soy 
---
Chicken Croquettes $14.00
Crispy on the outside and creamy on the inside with chicken, onion, and bell peppers in a smooth white sauce, served with tzatziki and cucumber slaw
---
Hoisin Pork Belly $15.00
Sweet Chili marinaded slow braised pork belly, with house hoisin glaze
---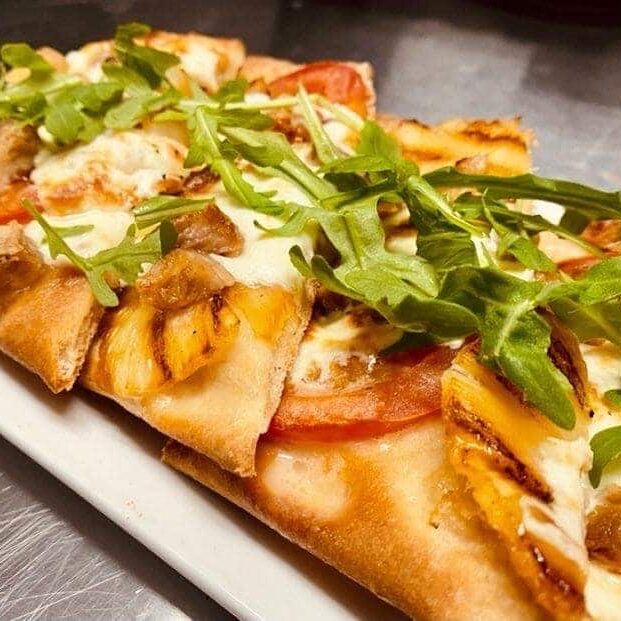 Flatbreads
Basil Margherita Flatbread$14.00

Pork Belly Red Onion Flatbread $16.00

Pear and Gorgonzola Flatbread $14.00

Desserts
ask your server about today's fresh-made desserts
*Consuming raw or undercooked meats, poultry, seafood, shellfish, or eggs may increase your risk of foodborne illness
Cocktails
Maple Sazarak$15.00
Cognac ∙ New Hampshire Maple Syrup ∙ Angostura Bitters
---
Midnight Manhattan $15.00
House cherry-infused bourbon ∙ Port
---
Lemon Ginger Martini$15.00
Vodka ∙  Fresh Ginger ∙ Lemon ∙ Simple Syrup

---
Espresso Martini$15.00
Vodka ∙  LavAzza Espresso ∙ 3 Olives Espresso Vodka

---
Vesper$15.00
Gin ∙ Vodka ∙ Lillet
---
Negroni$15.00
Gin ∙  Campari ∙ Sweet Vermouth 
---
Jalapeno Margarita $12.00
Tanteo Tequila ∙ Newman's Limeade ∙ Tajin Rim 

---
Jalisco Rose $12.00
Tequila ∙ Pomegranate ∙ Fresh Lime ∙ Simple Syrup
---
Hurricane $12.00
Passion Fruit ∙ Silver & Dark Rum ∙ Lime ∙ OJ ∙ Grenadine
---
Valenti $12.00
London Gin ∙ Cointreau ∙  Grapefruit ∙ Brut Prosecco 
---
Painkiller $12.00
Gold & Dark Rum ∙ Coconut ∙ OJ ∙ Pineapple ∙ Nutmeg
---
Empress Collins $12.00
Empress 1908 Gin ∙  Lemon Juice ∙ Sugar ∙  Soda
---
Lemon Basilcello $12.00
A Traditional Italian Liqueur made in house with garden fresh basil and lemon
---
Sangria $12.00
House-made White or Red
---
Opening Hours
mid January to April
| | |
| --- | --- |
| | |
| Wednesday thru Saturday | 5:00 pm - 9:00 pm |
| Sunday Brunch 10am to 1pm | |
Follow Us
You can follow The Depot on all major social platforms. News, contests and special offers are announced on these platforms.